Rick Burks Appointed Mobile Service Manager at Vecoplan LLC
10/7/2015
Rick Burks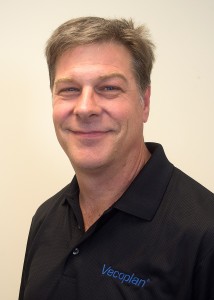 Rick Burks has been named Mobile Service Manager at Vecoplan LLC, a worldwide leader in shredding, recycling and waste processing technologies. In his new position, Burks will oversee all aspects of service on Vecoplan shred trucks. The move is another step in Vecoplan's commitment to continuous improvement in service satisfaction after the sale.
Working with the company's internal team of service technicians, Burks has devised and is implementing systematic procedures and programs to maximize service quality and efficiency. In addition Burks will oversee Vecoplan's network of certified shred truck service personnel throughout North America.
Burks has 31 years experience in machinery construction, operation, service and maintenance. Beginning his career in 1984 with the U.S. Navy, as a Petty Officer AW2 (Acoustic Anti-Submarine Warfare Operator). Joining the Vecoplan team in 2003, his tenure has included stints building shred trucks, as a Field Service Technician, supervising the Control Panel Shop, and as an in-house remote Service Supervisor. His background in motor controls, instrumentation, and controls integration includes earning an ISA – CCST (Certified Controls System Technician) certification.
"The sheer number of Vecoplan shred trucks now in the field made it necessary to have someone dedicated to handling mobile service," according to Len Beusse, COO-Vecoplan LLC, "and Rick's background made him the obvious choice to head-up our mobile service team. His time building shred trucks combined with his hands-on experience servicing shred trucks in the field give him the perfect skill-set to meet the needs of our customers."
For more Information contact Vecoplan, LLC at: 336-861-6070,
Email: [email protected] or visit our website at www.VecoplanLLC.com

« Back