Pallet Scrap
Vecoplan Wood Grinders for Pallet Scrap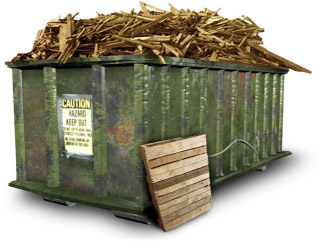 Secondary wood processing industries such as pallet, crate and container manufacturing, truss and structural building component manufacturing, or particleboard, chipboard and MDF manufacturing rely on Vecoplan wood grinders for pallet recycling. Whether it be for volume reduction of pallet scrap to reduce dumpster tipping fees, or to gain value from their pallet scrap by converting it into a valuable product such as animal bedding, boiler fuel, or pellets, Vecoplan wood grinders are a welcome addition to any existing industry.
Vecoplan has established itself as the gold standard of wood scrap grinders, not just for their versatility and flexibility but even more for their reliability and ease of use. Vecoplan wood pallet grinders are first and foremost built for durability and reliability, utilizing robotically welded, stress-free frames, oversized drive trains, heavy outboard spherical roller bearings, rugged hydraulics, built-in tramp metal protection, and overall heavy-duty construction. The low speed/high torque design, coupled with high output "Torsion Point" cutting rotors, has proven to be the most productive design in the industry
Wood pallet shredders from Vecoplan for pallet recycling are also easy to operate and maintain. A true dump & run operation - You simply dump material into the hopper or onto the conveyor, push a button and walk away. And with user-friendly PLC controls, easy accessibility to all wear items, 4-way indexable cutting inserts, quick and easily changed screens, guides & wipers – maintenance is fast and simple.
If you have pallet scrap, Vecoplan has a wood pallet shredder that is perfect for you.