Custom Shredding Systems
Design Engineering & Turn-key Installation
Vecoplan is known for providing complete turn-key solutions.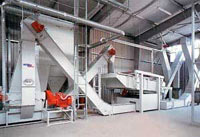 Vecoplan provides complete material handling systems and design engineering including conveyors, pneumatics, metal detection and separation. American electrical control panels and components are available and may be fabricated to your specifications.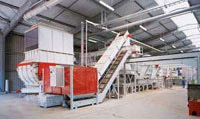 Vecoplan understands that installing new equipment can disrupt production operations and create new demands on your present electrical system. That's why we include a review and analysis of your present electrical components.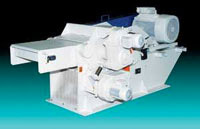 Vecoplan will help you plan for the additional equipment and prepare your present system to minimize any disruption to your operation.
Our Complete Range Of Products For Your Custom Shredding System
Single and Multiple Rotor Shredders
Conveying Technologies
Air Classification Systems
Refiners
Rotary Trommels
Vibratory Feeders
Oscillating, Roller and Star Screeners
Ferrous and Non-Ferrous Detection and Separation
Bulk Material Handling, Metering and Loading
Turn-key Recycling and Waste Processing Systems
Vecoplan - Complete Grinding Solutions For Any Application