Purgings
Vecoplan Purging Grinders for Shredding Plastic Purgings
Reclamation of plastic resin calls for sophisticated processing, and processing heavy plastic purgings calls for a shredding solution that is tough and reliable. Our resin reclaim systems are designed for high flow throughput with large volumes to meet the highest quality criteria. Vecoplan solutions are highly cost effective for shredding plastic purgings in order to reclaim their resins.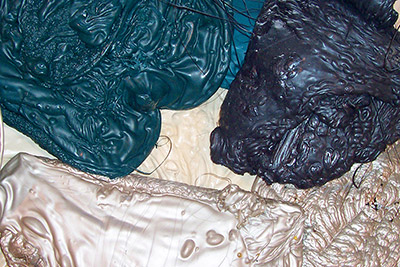 For over 45 years, Vecoplan has developed and produced innovative reclaim solutions for the production of recyclable materials. With many years of experience and high levels of expertise, Vecoplan has worked with a wide variety of companies to develop automated reclaim systems that turn excess polymer materials into recyclable resin commodities.
Innovative systems are customized to suit your needs. Our complete reclaim systems are specialized to meet your specific plastic waste recycling problems and the reclamation of plastic materials for further processing. Our purgings grinders are known the world over for their reliability and low maintenance. Vecoplan can engineer and install a state-of-the-art shredding system designed to efficiently size excess polymer materials to your specifications. Contact Vecoplan for a complete resit reclaim system and view our line of purgings grinders.