Carpet
Vecoplan Shredders for Carpet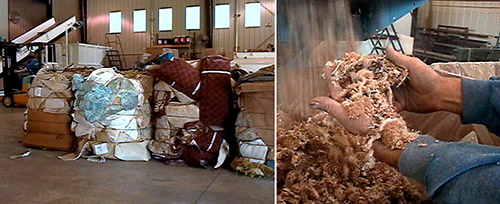 An integral part of a wide range of film and fiber waste recycling systems in operation today, Vecoplan's FF series is a mainstay in the carpet recycling process. While FF denotes machines in this series as a film and fiber shredder, those involved in processing carpet waste simply call them carpet shredders! Recognized as the preferred machinery for carpet size reduction, Vecoplan's carpet shredding equipment is used in systems designed to reclaim and reuse resins and to recycle carpet waste as an alternative fuel source.
Post Consumer
Post Industrial
All Types Of Edge Trim
Loose And Baled Fiber

There are various types of film recycling machines and a range of plastic film recycling equipment, but if you're looking for the best film recycling shredders or fiber shredders, then look no further. There's only one SureCut™. It's only offered on the FF series of film shredding machinery, and only available from one company...Vecoplan - the film and fiber size reduction experts!