The finest machines deserve the finest of parts
The finest parts are genuine Vecoplan OEM industrial shredder parts.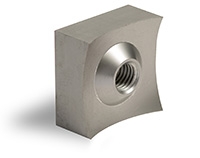 A strong and worthwhile recommendation: Use only genuine Vecoplan OEM spare and wear parts for your Vecoplan industrial machines and systems. We have developed each part in a complex engineering process to match every specification and level of development that only we are aware of. We KNOW your machine! We have the full knowledge and development experience necessary for producing a reliable spare part for your specific machine. Minimize the likelihood of a malfunction with genuine Vecoplan OEM spare parts and optimize the performance and functioning of your machines and systems. Use the industrial shredder parts meant for your machine.
We offer you:
Expert consultation
Manufacturer guarantee
Latest level of development
Individual spare part packages
The benefits for you:
High stock availability
Fast delivery
24-hour delivery within the continental U.S.
Increased productivity and equipment availability
Decreased downtimes
Optimized cost/benefit ratio

We stock parts to keep thousands of machines running daily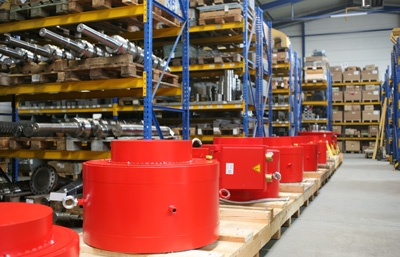 Vecoplan's parts department stocks a huge inventory of OEM factory replacement parts to keep your Vecoplan industrial shredders and other machinery running properly. Our friendly and knowledgeable parts consultants are standing by to help you figure out the correct part for your specific machinery, as well as give installation guidance. Our consultants offer advice on everything from replacing simple consumable wear items to the more complex assemblies and industrial controls. They can also work with you to coordinate spare parts packages for your shelf. Most parts are available for next day delivery. Please call us direct to place your order. And for new customers, don't forget to ask about our NEW CUSTOMER SPECIAL.
Call the Vecoplan Toll-Free parts number to learn more or place your order:
1-888-RETECH1 (888-738-3241) FREE