Alternative Fuels (RDF) Processing Systems for Cement
Vecoplan delivers technologically advanced mechanical processing systems that prepare and feed waste for use as fuel in cement plants. From initial consultation, design and engineering, to manufacture, construction and installation, through training, parts and service, Vecoplan delivers effective and efficient waste to alternative fuel solutions. Vecoplan is experienced in processing cement kiln fuel from commercial waste, post-industrial waste, and post-consumer waste. Examples include, but are not limited to, municipal solid waste (MSW), automotive shredder residue (ASR), carpet waste, tires, construction and demolition (C&D) scrap, wood, and other biomass & biomass wastes.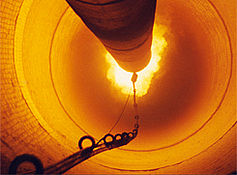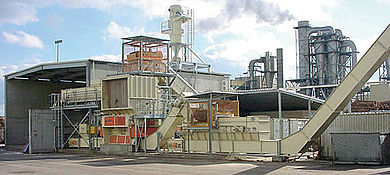 It is crucial that waste used as refuse derived fuel (RDF) be processed, prepared, tested, stored, and fed correctly to the kiln or calciner. This ensures and maximizes its energetic efficacy, or caloric content, and the BTUs generated. Ensures removal of chlorine and other constitutes to avoid adverse impacts on product quality or production processes. And ensures compliance with all emissions and environmental regulations. Vecoplan delivers turnkey systems that convert waste into effective and efficient RDF. With RDF systems proven in cement plants around the world, Vecoplan has the experience necessary to deliver a system that is perfect for your specific application.
The equipment included in Vecoplan systems is determined by the composition of the waste feeding into the system and the specifications required on the material that feeds out. Machinery and technologies available from Vecoplan for RDF prep systems includes: Receiving stations, Primary size reduction, Screening, Air classification, Metals separation, Optical sorting, Final sizing, Storage, Testing, Metered feeding, Conveying between workstations, and Integrated controls for the entire system. Most systems employ some, but not all of these. Vecoplan has the expertise to specify and incorporate the best technologies to meet your needs and ensure your success.
In order to ensure that it burns cleanly and delivers maximum Btu value, RDF production requires specialized expertise, specialized equipment, and stringent quality control procedures. Vecoplan provides the expertise, the equipment, and through integration of testing stations in their systems, ensures quality control procedures are in place to secure the success of your RDF production system.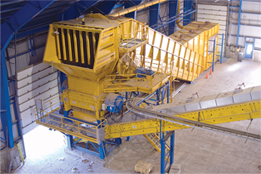 Experience is Vecoplan's most valuable asset. Vecoplan delivers expertise far beyond the cutting edge technologies inherent in our machinery. Our technical comprehension of the chemical composition and properties of a comprehensive range of scrap materials, the thermal values of fuel derived from these materials, the requirements of various kiln technologies, and the rules & regulations that govern their use – combine to make Vecoplan the world wide leader in alternative fuel feedstock processing systems for the cement industry.