Wood Recycling Equipment
Vecoplan manufactures technologically advanced wood recycling equipment. Vecoplan wood grinders are used in a wide variety of applications from simple volume reduction of wood waste prior to land-filling or composting, to the production of boiler fuel, animal bedding, mulch, and material to be used in the manufacture of particleboard or other composite materials such as wood/plastic decking.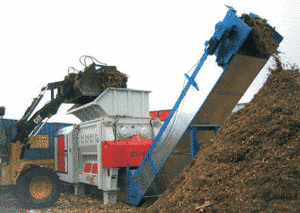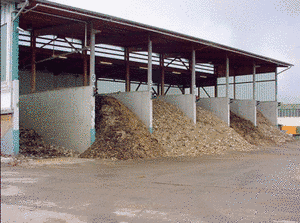 Whether you call it wood recycling or wood repurposing, the use of wood as a renewable source of energy is also becoming more and more prevalent. Vecoplan provides turnkey systems that prep wood, or any biomass feedstock, for conversion to a comprehensive range of alternative fuels. These include pellets, syngas, methane, methanol, cellulosic ethanol, biodiesel, other biofuels, and other second-generation liquid transportation fuels. From initial consultation, design and engineering, to manufacture, construction and installation, through training, parts and service, Vecoplan delivers technologically advanced mechanical processing systems to prepare wood as a feedstock for conversion to alternative fuels.
The equipment included in Vecoplan systems is determined by what you're feeding into the system and the specifications on the material that feeds out. Machinery and technologies available from Vecoplan for wood conversion prep systems includes: Receiving, Size reduction (Chipping, Grinding, Shredding), Screening, Classification, Separation, Sorting, Storage, Testing, Metered feeding, Conveying between workstations, and Integrated controls for the entire system. Most systems employ a few, but not all of these. Knowing which to specify and how to incorporate the best technologies to get the job done is the key to success. Vecoplan provides this expertise.
Whatever you need a single piece of wood recycling equipment, a complete wood recycling system, or a wood prep plant to produce pellets or other alternative biofuels, Vecoplan has the experience, the machinery and the capabilities to meet those needs.